Mark Guiliana/HEERNT – Locked in a Basement – CD
$9.50
Mark Guiliana's trio "HEERNT," known for experimental garage jazz, released "Locked In A Basement" in 2006. It's a genre-blending, groove-based album, featuring virtuosic performances. Guiliana, Neal Persiani, and Zac Colwell demonstrate musical versatility throughout. Bill Bruford praised it as a must-listen.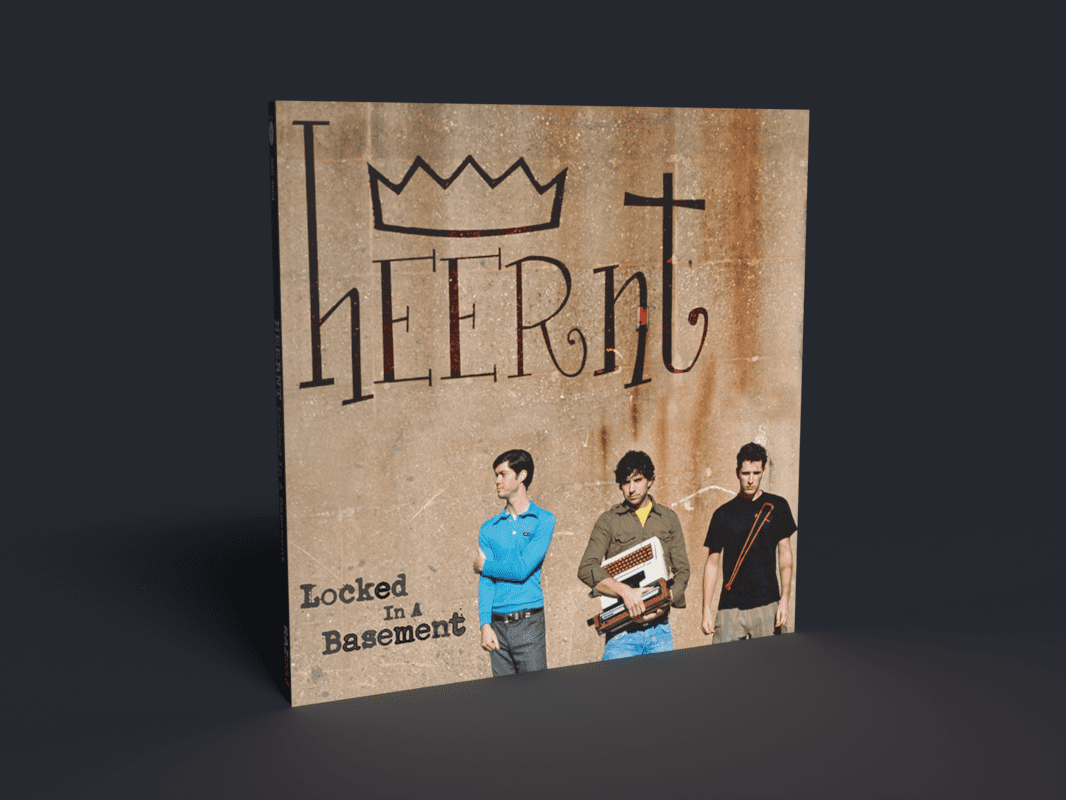 noun, verb, adjective (pl. Heernt) An Adventurous New Band Featuring Mark Guiliana (drums, electronics), Neal Persiani (electric bass) and Zac Colwell (saxophones, juno-60). 2. the first signing to Avishai Cohen's Razdaz Recordz.
Heernt [hearnt]
noun, verb, adjective (pl. Heernt) a term that can be liberally applied when one finds themselves speechless, and/or at a loss for the grammatically correct, or proper word to describe an object, thing, person or situation. 2. a suitable substitution for the plethora of expletives commonly used by young, creative, rambunctious human beings.
Mark Guiliana, the world-renowned drummer, established "HEERNT," an experimental garage jazz trio based in New York. This trio serves as an outlet for Guiliana's original compositions. Their debut album, "Locked In A Basement," released on Razdaz Recordz in 2006, garnered acclaim from both reviewers and fellow musicians. Bill Bruford, the legendary drummer of bands like Yes and King Crimson, hailed the album as exuberant, dramatic, beautiful, and genre-busting.
"Locked In A Basement" presents a compilation of virtuosic, groove-based electric instrumental music that draws inspiration from electronica, synth-funk, and indie rock, rather than conventional acoustic jazz. Mark Guiliana handles the drums, Neal Persiani takes charge of the electric bass, and Zac Colwell contributes with saxophones and analog Juno-60 synths. However, the trio members display versatility by playing various instruments throughout the album.
The title track, "Locked In A Basement," kicks off with Guiliana's typewriter-like percussion and smoothly transitions into an airy drumkit groove complemented by crisp, electronic-derived bass lines. "Nice," a minimalist funk tune, creates a compelling tension with Colwell's robotic keyboard phrases set against a mathematically shifting drum and bass framework. "Sea Urchin. See Urchin Run" features Colwell's captivating synth work layered over a tightly synchronized electric bass and Guiliana's dynamic drumming. The cohesive interplay between Persiani and Guiliana solidifies their reputation as a fearless and effective rhythmic duo.
While Mark Guiliana's significant contributions extend to his work with acclaimed jazz bassist Avishai Cohen, "HEERNT" shines as a platform for his innovative compositions and genre-blending experiments.
Tracks
Johnny2Rocketime
Locked In A Basement
Brown Bird, Olive Sloth, Green Dragon
Nice.
Aaaahh..
Make Me Dance, Make Me Dance
Sea Urchin, See Urchin Run
Quick Groove Rolling
Love Comma Mark
Pi ~ 3.1415
Brawling On Epic Landforms