Continuo – Vinyl – Pre-order
$25.00
PRE-ORDER NOW!
Official Release date: 13th October 2023
Experience Avishai Cohen's "Continuo" on vinyl, a captivating fusion of jazz and Middle Eastern influences. With its evocative melodies and vibrant harmonies, this album takes you on a mesmerizing journey, now enhanced with a previously unreleased track "Numi Numi." Embrace the enchanting soundscape of Cohen's masterful compositions.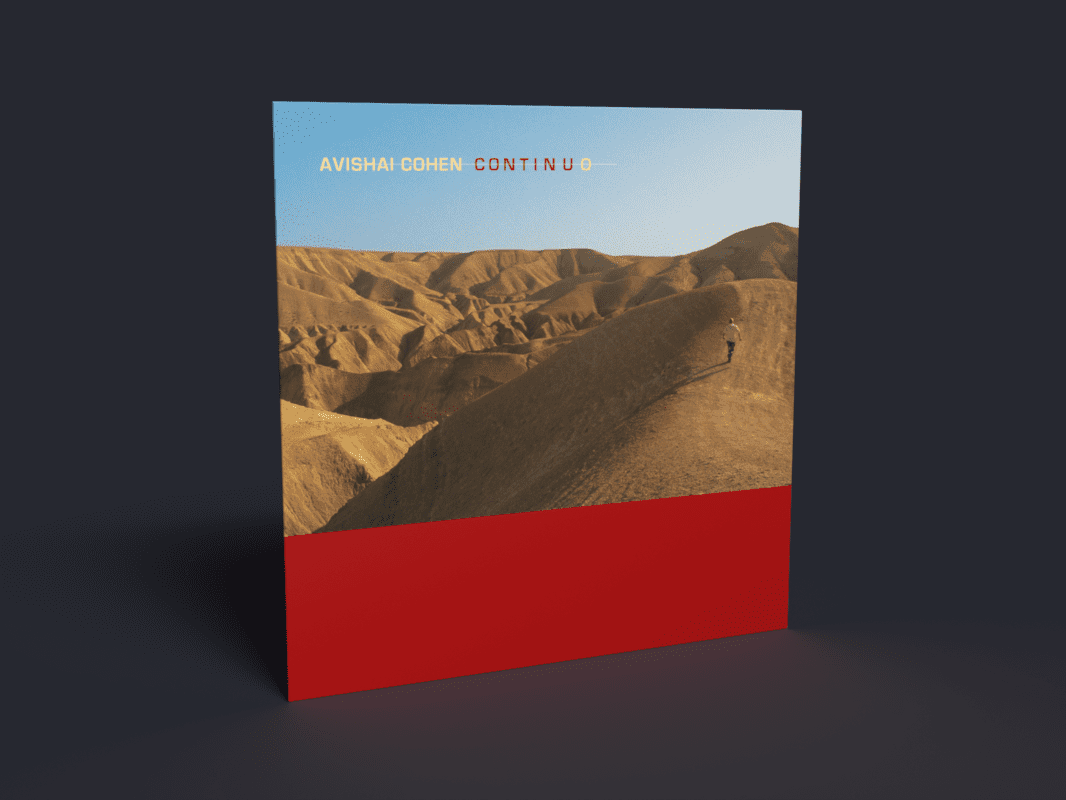 Dive into the enchanting world of "Continuo: The Classic Remastered," an album by the acclaimed bassist Avishai Cohen, now reborn and available on captivating vinyl. This refreshed release intertwines Cohen's jazz prowess with the allure of Middle Eastern melodies, all the while being steered by the virtuosity of a remarkable ensemble. A musical expedition through Cohen's finely crafted compositions, this remastered "Continuo" is a must-have for both jazz enthusiasts and those in pursuit of a singular blend of musical styles.
Journeying through the refined soundscape of "Continuo," listeners will be treated to Avishai Cohen's unmatched artistry as he reaches into his Israeli roots, blending them harmoniously with the entrancing rhythms and harmonies from the Middle East. Yet, beneath these diverse melodies, it's Cohen's masterful bass lines that truly define the album, echoing with deep sentiment and weaving an unforgettable narrative.
Sharing this musical adventure are a cadre of exceptional musicians. The piano notes of Sam Barsh narrate a tale laden with emotions, dreams, and fervor, whereas Mark Guiliana's drums beat out a rhythm both invigorating and entrancing. Amos Hoffman, with his profound expertise on the traditional oud, contributes a layer that is eerily sublime, ushering in a feeling of ageless beauty.
"Continuo" flaunts a repertoire that puts on display Cohen's remarkable compositional talents. Tracks like the stirring "Nu Nu," the electrifying "Smash," and the contemplative "Elli" all serve as testimonies to Cohen's creative prowess. Notably, this vinyl iteration brings forth a previously unheard gem, "Numi Numi," making the listening journey all the more thrilling.
Mirroring its essence to perfection, the title "Continuo" is not just a collection of tracks. It's a fluent narrative, merging varied styles and inspirations. The album is a joyous acknowledgment of the symbiosis between diverse musical traditions, highlighting jazz's capacity to transcend boundaries.
For aficionados who cherish the synergy of complex harmonies, layered rhythms, and a melange of worldwide inspirations, "Continuo: The Classic Remastered" is indispensable. This is not merely music; it's a transportive experience that further cements Avishai Cohen's place among contemporary jazz's greats. The vinyl medium elevates the auditory experience, letting listeners indulge in the profound depths and subtleties of each note, as Cohen's unparalleled skill guides them through a mesmerizing musical odyssey.
Tracks
Nu Nu
Elli
One For Mark
Ani Maamin
Continuo
Emotional Storm
Calm
Arava
Smash
Num Numi
Credit
Avishai Cohen

Acoustic and Electric Bass

Sam Barsh

Piano

Mark Guiliana

Drums and Percussion

Amos Hoffman

Oud
Mikal Kratz

Art and Design

Daniel Kedem

Photography

Ray Jefford

Producer

Asher Bitansky

Associate Producer