Iroko – CD
$20.00
Avishai Cohen & Abraham Rodriguez Jnr
"Iroko" is a Latin-jazz album by Avishai Cohen and Abraham Rodriguez Jr., co-produced by Latin Grammy-winner Javier Limón. The album celebrates 30 years of collaboration and reimagines classics with Afro-Caribbean rhythms.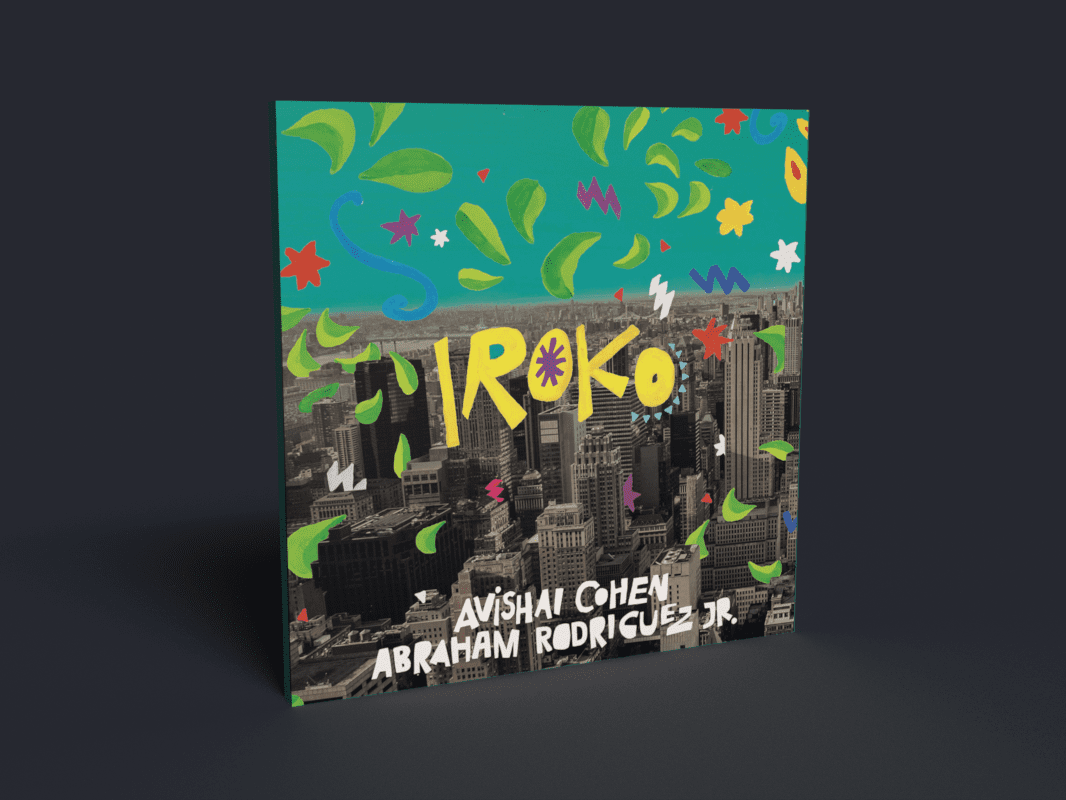 "Avishai Cohen and Abraham Rodriguez Jr.'s latest offering, 'Iroko,' is a soul-stirring melodic journey that explores the complex landscape of Latin music, Yoruba mythology, and jazz. Produced in collaboration with Latin Grammy-winner Javier Limón, this album is a significant milestone in Cohen's prolific career, marking his 20th release, and serves as a monumental third project for Rodriguez. If you've been captivated by the worlds of Afro-Caribbean rhythm, jazz, or even just love a groove that makes you want to move, this album is for you.
The project is a harmonious blend of Cohen's masterful bass patterns and Rodriguez's mesmerizing hand-drumming and vocals, punctuated by fresh reinterpretations of classics like James Brown's 'It's a Man's World' and Frank Sinatra's 'Fly Me to the Moon.' The unique synergy of these two artists creates an immersive experience for the listener, transcending the usual boundaries of genre. With its grounding in Afro-Caribbean clavé rhythms, 'Iroko' provides a compelling invitation to explore music that connects the heart and the mind.
The album is also a celebration of an enduring friendship that began in 1993, while working with Ray Santiago's band in New York. Their connection was instant, their musical philosophies complementary, leading to decades of performances together. This album brings all that history and chemistry to the fore. The package even includes a series of summer festival dates and a stint at the iconic Blue Note in New York, allowing fans to experience their extraordinary partnership live and in person.
'Iroko' not only serves as a homage to Afro-Caribbean rhythms but also pays tribute to iconic artists like the late Gonzalez brothers, who were pioneering figures in the salsa-meets-jazz movement. This makes the album a must-have not just for lovers of Latin music, but also for those interested in the intricate web of influences that give rise to truly groundbreaking art.
What makes this album especially inviting is its universal appeal. According to Rodriguez, 'Even those who are bitter, when they hear these songs, will be touched and smile.' It's not just an album, but a musical antidote to the chaos and division of our times, aiming to 'kill them with kindness,' as Rodriguez eloquently puts it.
As a special treat, 'Iroko' comes with a series of planned live performances and is presented as a full-bodied experience rather than just a set of tracks. When you purchase this album, you're not just buying music; you're investing in a rich, multi-layered artistic experience that defies categorization. Don't miss the chance to own this extraordinary blend of melody, rhythm, and soul."
Tracks
The Healer
Abie's Thing
Tintorera
It's a Man's World
Descarga Para Andy
Avisale A Mi Vecina - 'Iroko'
Thunder Drum
Exodus
A Bailar Mi Bomba
Crossroads
Venus
A La Loma De Belen
Fahina
Fly Me To The Moon
Credit
Avishai Cohen

Bass & Vocals

Abraham Rodrigues Jr

Congas & Vocals

Virginia Alves

Vocals
Avishai Cohen and Javier Limon

Produced by

Garret De Block

Recorded and mixed by

Ryan Phillips

Assistant engineer
This album is also available as: