At Home – CD
$10.00
Avishai Cohen's 'At Home' offers a compelling blend of technical skill and emotional depth, featuring a dynamic ensemble with Sam Barsh and Mark Guiliana. The album masterfully navigates themes of home and identity, making it a must-listen for both jazz newcomers and long-time fans.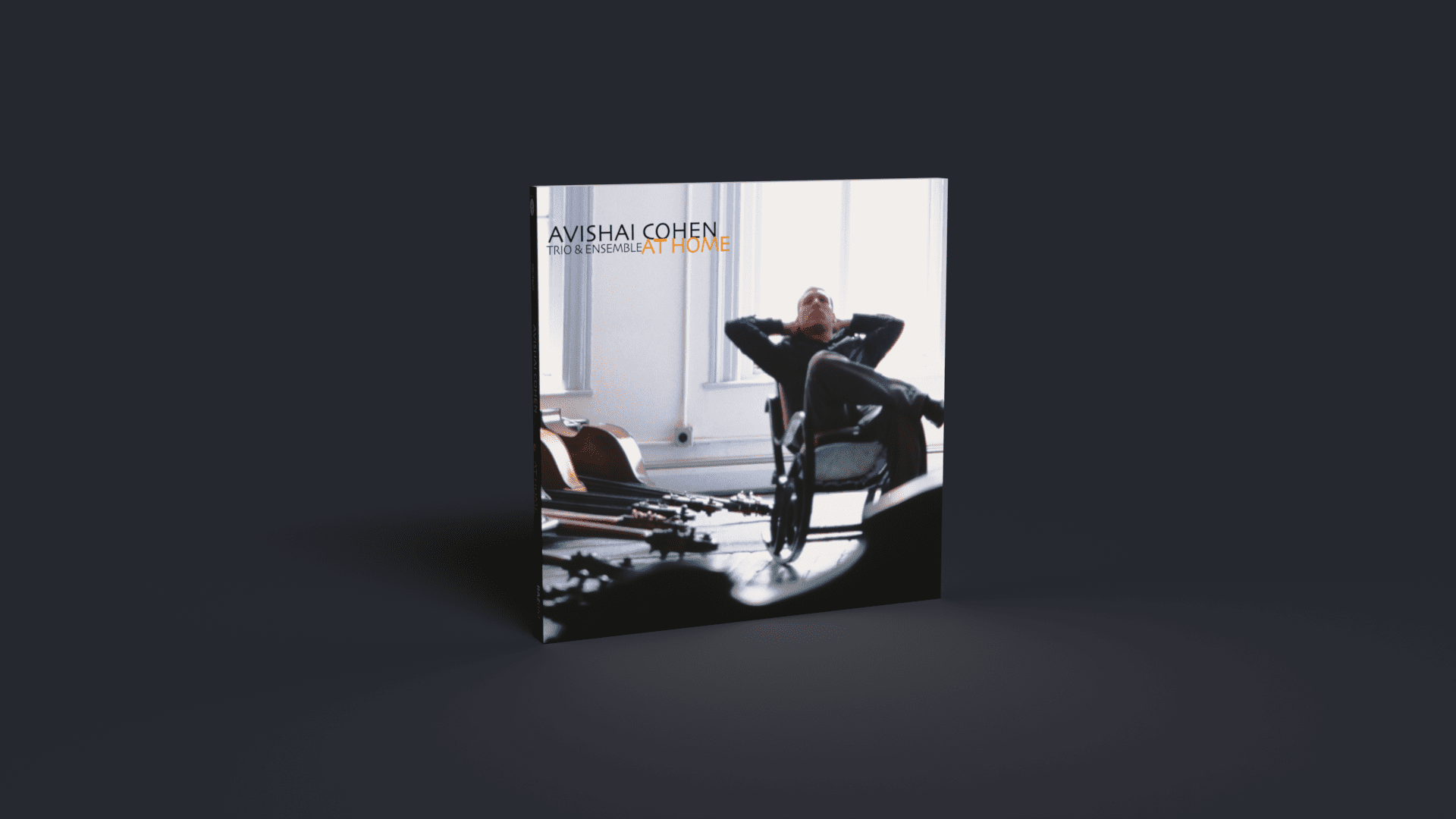 Embark on an intricate musical journey with "At Home," a standout album from jazz bassist Avishai Cohen. Released in 2005, this album serves as a convergence of musical cultures, styles, and influences, making it a treasure trove for both new and seasoned listeners of jazz and world music. With Cohen at the helm, navigating the complexities of jazz, the album presents an expansive sonic landscape that feels both intimate and global.
Accompanying Cohen is a remarkable ensemble, including the agile stylings of Sam Barsh on keyboards and the rhythmic prowess of Mark Guiliana on drums, among others. The musicianship on display here is exceptional, to say the least. Each artist contributes to the album's colorful tapestry, weaving through compositions that draw on Middle Eastern, Eastern European, and American jazz elements. The sheer range and depth of the musical journey are nothing short of astounding, making "At Home" a perfect title for an album that invites listeners into such a diverse musical dwelling.
Notable tracks like "Ascension" offer harmonic inventiveness while others like "Feediop" showcase rhythmic complexities, proving that Cohen's talents as a composer match his skills as a bassist. Each track feels like a different room in a home, offering a new environment but always filled with the same warmth and intricacy. The album delights with its subtle surprises and complexities, each tune revealing layers upon layers of musical craftsmanship.
What sets "At Home" apart is its unparalleled fluidity. The tracks do not exist as isolated entities but are part of a cohesive whole. As you move from one song to the next, you're carried along a winding river of sound, each turn revealing new and gorgeous vistas. This sense of unity extends to the album's central themes of home, identity, and belonging, all communicated through the universal language of music.
Moreover, the album represents Avishai Cohen's philosophy of music being an inclusive, global experience. "At Home" celebrates the beauty of diversity without feeling forced or inauthentic, using a wide array of instruments and influences to make a strong statement about the interconnectedness of human expression.
"For those seeking an album that offers both technical mastery and emotional richness, "At Home" is a must-have. This album not only establishes Avishai Cohen as a formidable talent in the world of jazz but also as a musical bridge-builder, connecting sounds and traditions from around the globe. Don't miss the chance to make "At Home" a permanent resident in your music collection.
Tracks
Feediop
Madrid
Leh-Lah
Remembering
Renouf's Last Tooth
Gershon Beat
Punk (DJN)
Mediterranean Sun
Saba
Toledo
Credit
Avishai Cohen

Acoustic and Electric Bass

Mark Guiliana

Drums and Percussion

Sam Barsh

Piano, Hammond Organ, Fender Rhodes, Melodica

Yosvany Terry

Saxophones, Chekere

Anne Drummond

Flute

Deigo Urcola

Flugelhorn (Courtesy of Sunnyside Records)

Jeff Ballard

Drums, Percussion (Courtesy of Savoy Records)

Tomer Tzur

Hand Drum
Michal Kratz

Art and Design

Daniel Kedem

Photography

Photograph location

David Gage Bass Shop NYC

Ray Jefford

Producer

Avishai Cohen

Executive Producer