Shifting Sands – CD
$18.00
Explore "Shifting Sands," Avishai Cohen's new jazz album with Trio members Elchin Shirinov and Roni Kaspi. Born during the pandemic and honed live, this record blends individual virtuosity and collective artistry.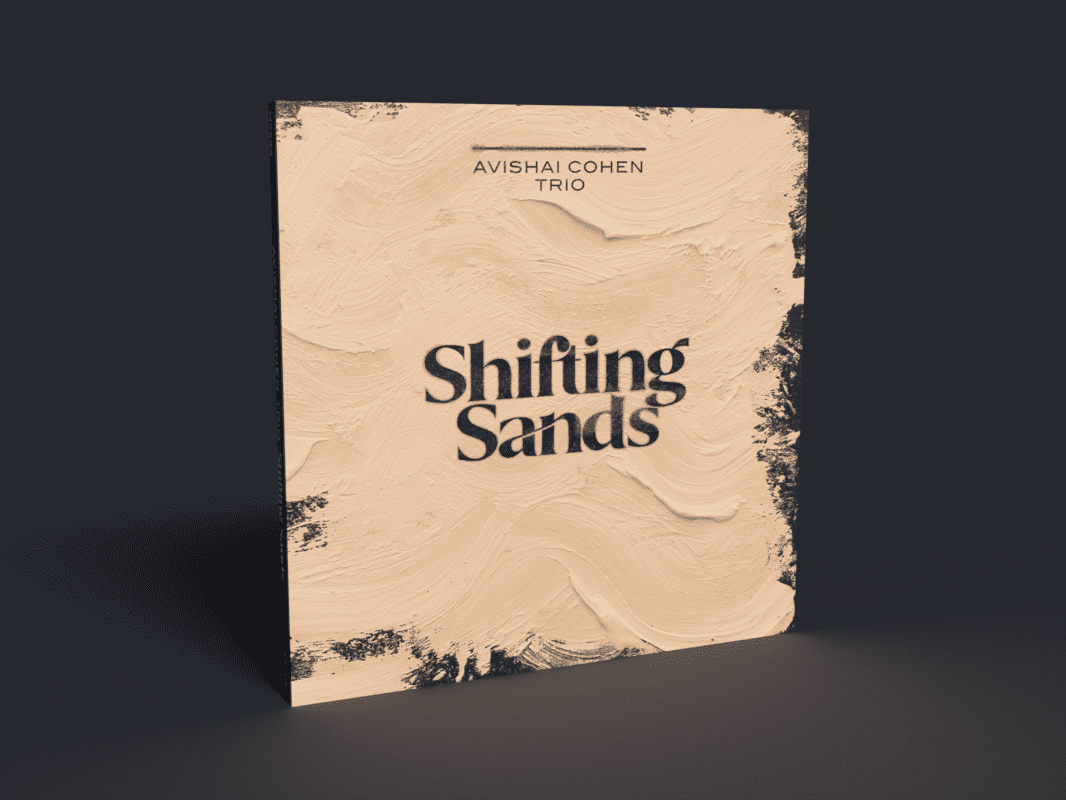 Immerse yourself in the musical odyssey that is "Shifting Sands," the latest album from legendary bassist, singer, and composer Avishai Cohen. With a career spanning over 25 years, Cohen is an undisputed maestro of contemporary jazz, gracing the stages of renowned concert halls and festivals around the globe. This new album is far from a resting note in his illustrious career; it's a leap forward, a genre-defining masterpiece.
A trailblazer in ensemble settings, Cohen often ventures into orchestras and duets but finds his truest voice in the Trio format. "Shifting Sands" introduces us to his latest magical trio, consisting of the young but extraordinarily talented drummer Roni Kaspi and the focused Azerbaijani pianist Elchin Shirinov. The combination is electric and deeply harmonious, as evidenced by tracks like "Intertwined." Cohen praises his teammates' abilities: "They are both magnificent musicians who bring their strong personalities to the table," says Cohen.
Cohen has always been a firm believer in musical democracy, giving his co-musicians complete freedom to express themselves within his compositions. This philosophy is evident in "Shifting Sands," where the music evolves beyond the record when performed live. "The most democratic form of music is modern jazz. It's a unity between human, sound, and soul," he reflects.
Penned during the pandemic, the compositions on "Shifting Sands" were born from Cohen's piano sessions near Jerusalem. The time off the road turned into a season of reflection and creative churn for Cohen, who remained connected to his global fanbase through regular live sessions on social media. "The pandemic made me appreciate my work even more," Cohen admits, acknowledging how the period further deepened his connection to both his art and his audience.
The album embodies a delightful blend of mature compositions infused with youthful energy. It reflects Cohen's self-assuredness as an artist, pushing musical boundaries while also savouring the joy of collective creation. "I'm at the highest level I've reached so far: of me being the composer, and having them both state the mood and the vibe," Cohen states.
Seize the opportunity to own "Shifting Sands," a record that stands as a testament to Avishai Cohen's enduring ability to innovate and inspire. As an audience, you're not just listening to an album; you're experiencing a masterful blend of individual talents coming together to create a unique, emotive soundscape. It's not just music; it's a transcendent connection of human, sound, and soul.
Tracks
Intertwined
Window
Dvash
Joy
Below
Shifting Sands
Cha Cha Rom
Hitragut
Videogame
Kinderblock
Credit
Avishai Cohen

Bass

Elchin Shirinov

Piano

Roni Kaspi

Drums
Avishai Cohen

Producer

Lars Nilsson

Producer
This album is also available as: