Songbook Volume 1 : Downloadable Version
$24.99
Explore Avishai Cohen's genius with the "Avishai Cohen Songbook Volume 1," offering piano and bass charts of iconic compositions. An asset for musicians and educators, it navigates Cohen's complex work, celebrating his jazz innovation and inviting a deeper musical engagement.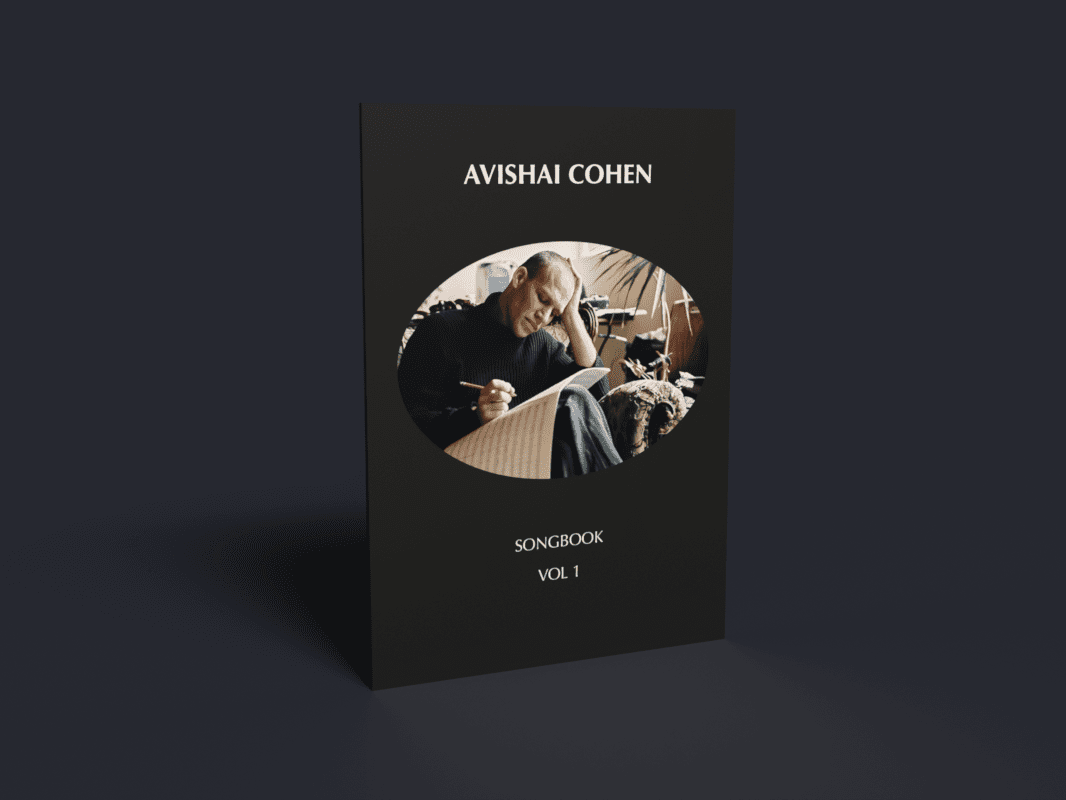 Immerse yourself in the world of Avishai Cohen with the "Avishai Cohen Songbook Volume 1," a curated collection of music charts crafted especially for piano and bass. This indispensable volume is a gateway to some of Cohen's most iconic compositions, such as "Nu Nu," "Smash," "Madrid," and "Lyla," among others. Whether you're an aspiring musician, a seasoned player, or an educator, this songbook is a treasure trove of inspiration that brings you closer to the heart of Cohen's artistic universe.
Within this songbook, you'll find charts that illuminate the intricate layers of songs like "Handsonit," "Short Story," and "Song for my Brother." These detailed charts offer both pianists and bassists a clear path to navigate the complexities of Cohen's work. Also included are unique pieces like "Bass and Bond Fantasy" and "Bass Suite #1," which provide an intriguing challenge for those looking to deepen their technical mastery and interpretive skills.
Beyond its functionality, the "Avishai Cohen Songbook Volume 1" serves as an homage to Cohen's innovative contributions to contemporary jazz. By featuring selections like "Arka," "Slick," "El Capitan and the Ship at the Sea," and "The Gift," this collection showcases the range and diversity of Cohen's compositional talent. It's a compelling invitation to explore his fusion of styles, themes, and moods.
The songbook does more than present a set of compositions; it captures the essence of Avishai Cohen's musical storytelling. Whether through the introspective mood of "Remembering" or the rhythmic vitality of "Smash," each chart enables musicians to engage emotionally and intellectually with the material. It's not just about playing the notes; it's about feeling and understanding the music.
In summary, the "Avishai Cohen Songbook Volume 1" is a special opportunity to engage with the work of one of modern jazz's true luminaries. Featuring a selection of seminal works that span his creative landscape, this volume promises to be a source of inspiration and challenge for musicians who wish to dive deep into Cohen's distinctive musical world.
Unlock a deeper connection with the musical genius of Avishai Cohen by adding this invaluable collection to your repertoire. The "Avishai Cohen Songbook Volume 1" is more than a compilation—it's an enriching journey into the soul of one of the most influential artists in contemporary jazz.
This is a digital product: PDF format
Includes
Nu Nu
Smash
Madrid
Remembering
Handsonit
Lyla
Short Story
Song For My Brother
Arka
Slick
El Capitain And the Ship At Sea
The Gift
Bass and Bone Fantasy
Bass Suite #1