Colors – CD
$12.00
In 'Colors,' Avishai Cohen blends Latin and Middle Eastern influences in a genre-defying jazz album. With his virtuosic bass and a skilled ensemble, the album is a must-listen for both jazz enthusiasts and newcomers.
Out of stock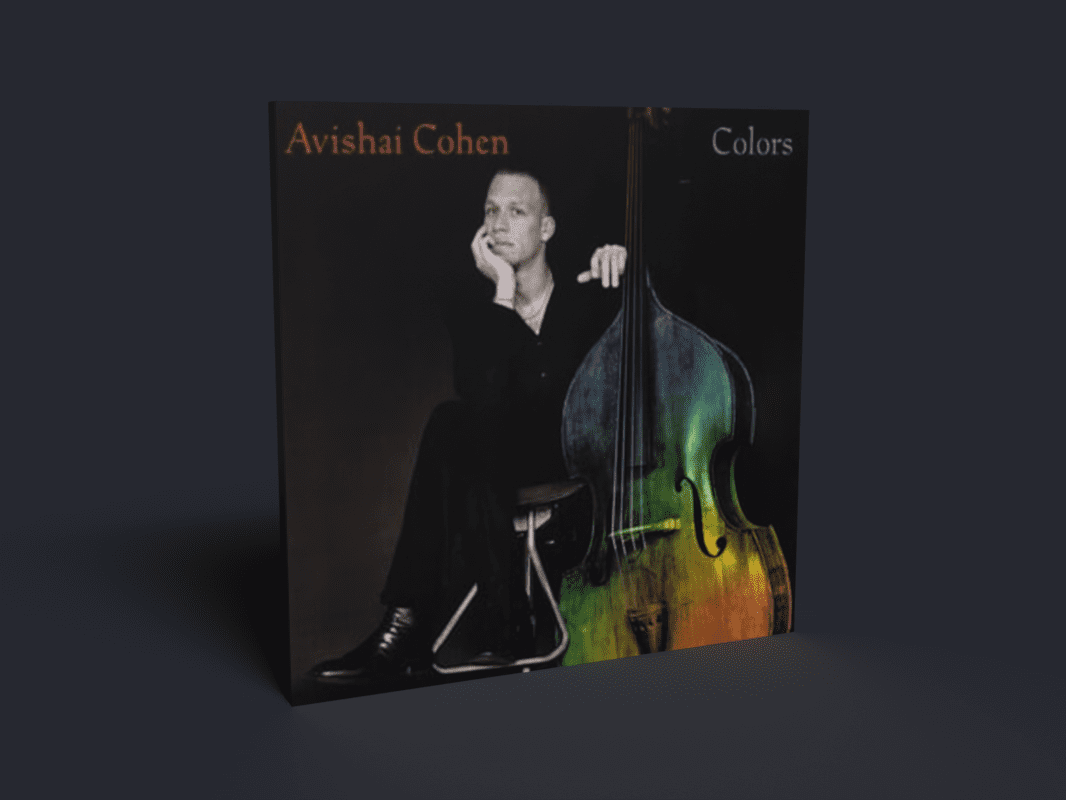 Dive into the mesmerizing world of "Colors," a seminal work by the inimitable jazz artist Avishai Cohen. With this album, Cohen continues to push the boundaries of jazz, making it an experience that's as introspective as it is expansive. Building on his trademark virtuosic bass techniques, Cohen crafts a multilayered musical narrative that transcends mere instrumentation, offering a panoramic view of his artistic universe.
The album boasts a diverse range of influences, from Cohen's Israeli roots to the rhythms of Latin America, painting a vivid tapestry of sound that defies categorization. It's not just jazz; it's an exploration of the global music scene through a jazz lens. The tracks, often imbued with complex rhythms and intricate melodies, offer something for everyone, whether you're a jazz aficionado or a newcomer eager to explore.
Joining Cohen in this venture are some of the finest musicians in the contemporary jazz scene. The synergy between the artists brings an added layer of depth to the album, making "Colors" a collaborative masterpiece. Each musician's unique style and skill contribute to the overall soundscape, resulting in a rich and engaging auditory experience.
Notable tracks like "Remembering" evoke a sense of nostalgia with their soft, melodic tones, while more upbeat numbers like "Jazz Tune" showcase the technical prowess of each instrumentalist. Cohen's iconic bass sequences lay the foundation, but it's the harmonious interplay of instruments that brings each composition to life.
Beyond its musical brilliance, "Colors" is also a narrative endeavor. Cohen utilizes the universal language of music to traverse cultural, social, and emotional landscapes. In doing so, he invites the listener to partake in a soul-searching journey that challenges conventional thinking about what jazz - and music in general - can be.
For those who are drawn to thought-provoking compositions, intricate arrangements, and a seamless blending of diverse musical traditions, "Colors" is more than just an album—it's a transformative experience that underscores Avishai Cohen's indelible impact on the modern jazz scene.
Tracks
Shuffle
Heavy
Emotions
Shay Ke
Colors
De Ye Tan Di
Arka
Balkan
I B 4 U
Slick
Le Jeff
Inner Frame
Voice
Credit
Avishai Cohen

Piano, Fender Rhodes Piano, Acoustic & Electric Basses, Percussion

Jimmy Greene

Soprano & Tenor Saxophones, Flute

Avi Lebovich

Trombone

Steve Davis

Trombone

Tom Chin

Violin

Jesse Mills

Violin

Kenji Bunch

Viola

Fred Sherry

Cello

Amos Hoffman

Oud and Guitar

Jason Lindner

Piano

Yagil Bavas

Acoustic Bass

Jeff Ballard

Drums

Antonio Sanchez

Drums